Food Counts: Food systems report cards, food sovereignty and the politics of indicators
Keywords:
food sovereignty, food systems, indicators, report card, sustainability
Abstract
The International Panel of Experts on Sustainable Food Systems recognized that "current systems will be held in place insofar as these systems continue to be measured in terms of what industrial agriculture is designed to deliver, at the expense of many other outcomes that really matter in food systems" (IPES 2016: 57). In response, they called for new food systems indicators rooted in social justice, support for local economies, ecological regeneration and democratic engagement. This paper reflects on the ways that indicators can serve as a tool to understand the current state of food systems, challenge existing approaches and (re)frame a future vision of equity and sustainability. Our analysis focuses on the development of Food Counts: A Pan-Canadian Sustainable Food Systems Report Card, a first attempt to bring together existing measures of social, environmental, and economic well-being to help researchers, policy makers, and practitioners examine food systems more comprehensively. The report card used a food sovereignty framework and an integrated systems perspective and make connections to a global movement for collective social change. Beyond its practical value, and particularly in the context of Canada's development of a national food policy, our analysis illuminates the limited kinds of data available, the privileging of scientific expertise over traditional knowledge, the assumed value of certain indicators, and the reductionist nature of using data to represent complex food systems. We argue that while report cards can make visible numerous food systems' elements, they can also obscure divers experiences, reinforcing unsustainable practices and policies.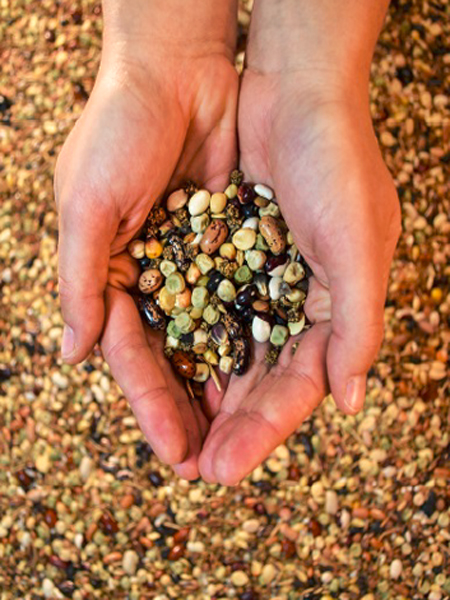 Downloads
How to Cite
Levkoe, C. Z., & Blay-Palmer, A. (2018). Food Counts: Food systems report cards, food sovereignty and the politics of indicators. Canadian Food Studies / La Revue Canadienne Des études Sur l'alimentation, 5(3), 49–75. https://doi.org/10.15353/cfs-rcea.v5i3.277
License
Authors who publish with this journal agree to the following terms: Authors retain copyright and grant the journal right of first publication with the work simultaneously licensed under a Creative Commons Attribution (CC BY-SA 4.0) License that allows others to share the work with an acknowledgement of the work's authorship and initial publication in this journal. Authors are able to enter into separate, additional contractual arrangements for the non-exclusive distribution of the journal's published version of the work (e.g., post it to an institutional repository or publish it in a book), with an acknowledgement of its initial publication in this journal. Authors are permitted and encouraged to post their work online (e.g., in institutional repositories or on their website) prior to and during the submission process, as it can lead to productive exchanges, as well as earlier and greater citation of published work. (See more on Open Access.)