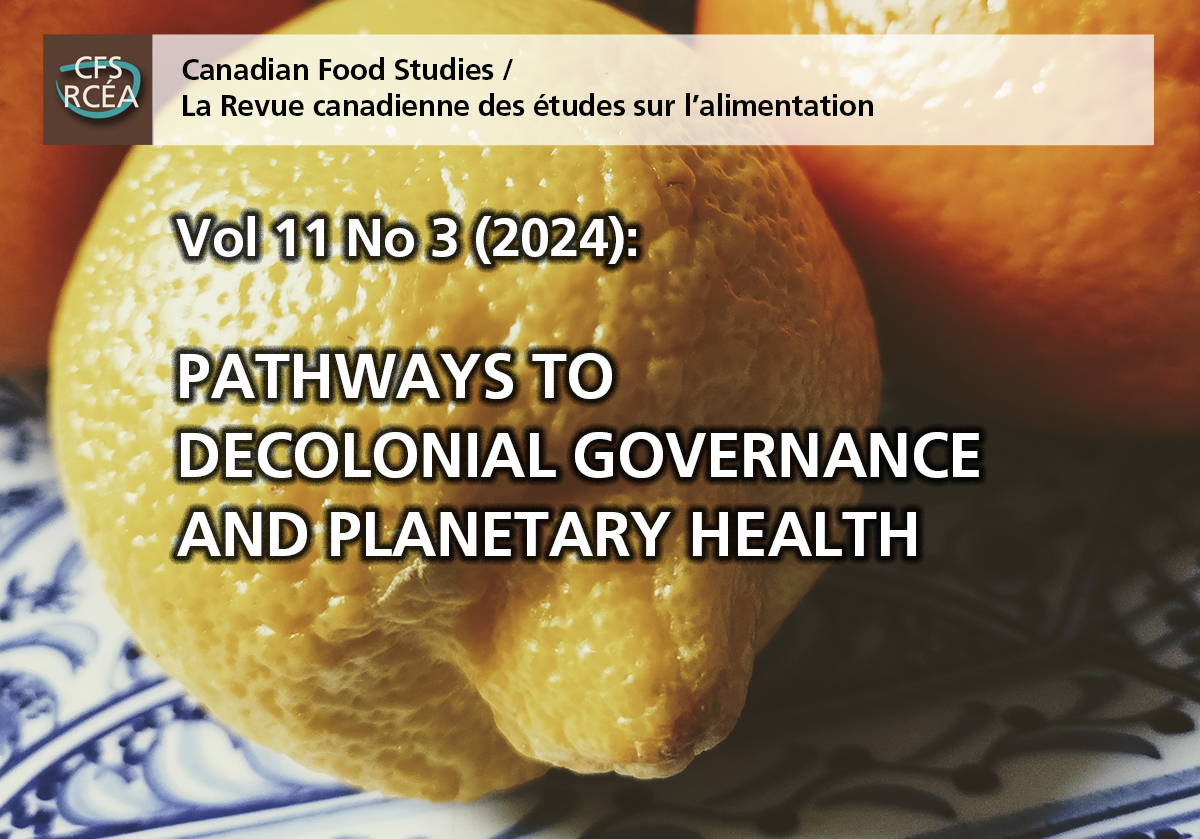 About the Journal
Canadian Food Studies / La Revue canadienne des études sur l'alimentation is the open-access, online journal of the Canadian Association for Food Studies. As diverse and entangled as the subject of food itself, CFS/RCÉA provides a critical resource to those interested in the myriad ways in which humans, food, and the natural and built environments come to construct one another.
Current Issue
Vol. 9 No. 2 (2022): Towards Just Food Futures: Divergent approaches and possibilities for collaboration across difference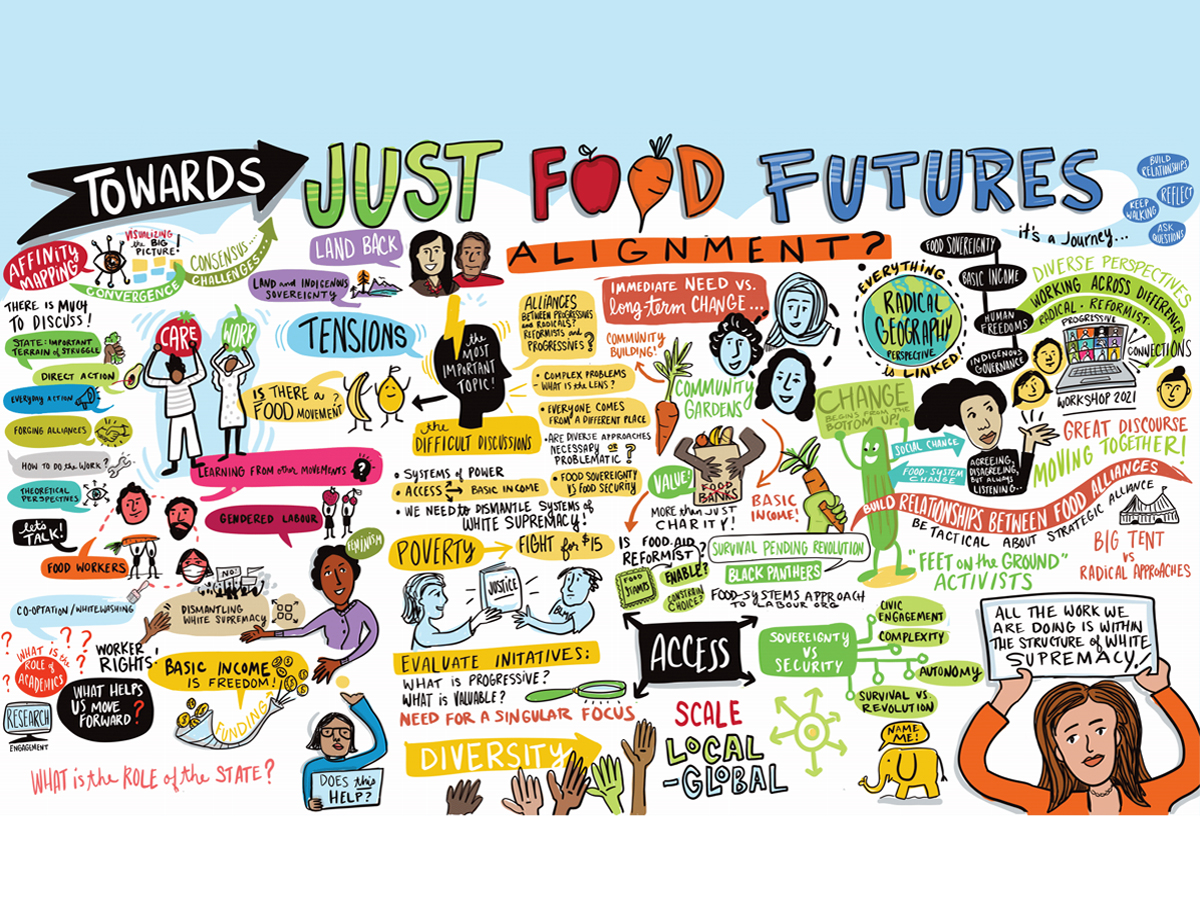 This issue includes a Themed Section that brings together some of the contributions to and reflections from a virtual three-day workshop held in May 2021, where the authors explored collaborative possibilities within, between, and beyond food movements.
Graphic recorder and artist Lynne Dalgleish attended the final "affinity mapping" sessions of the workshop and produced the issue's cover illustration. It speaks to the tensions that defined discussions and that shape struggles for food justice more broadly: for example, tensions between basic needs and the need for structural transformation; between reformist and radical strategies; and between approaches focused on food systems and those targeting income, welfare, and labour policies. Finally, the illustration reminds us that "all the work we are doing is within the structure of white supremacy" and its intersecting systems of colonialism, capitalism, and heteropatriarchy.
View All Issues