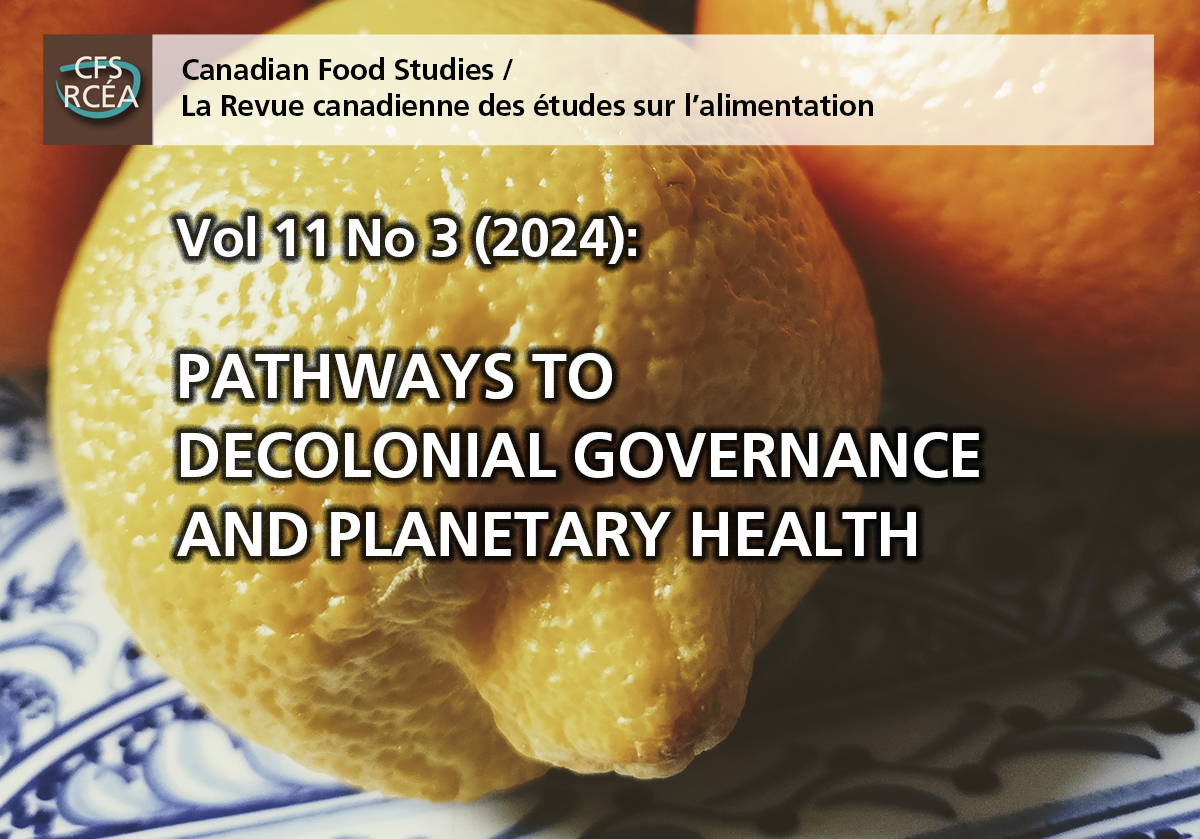 About the Journal
Canadian Food Studies / La Revue canadienne des études sur l'alimentation is the open-access, online journal of the Canadian Association for Food Studies. As diverse and entangled as the subject of food itself, CFS/RCÉA provides a critical resource to those interested in the myriad ways in which humans, food, and the natural and built environments come to construct one another.
Current Issue
Vol. 8 No. 3 (2021): The Imperative to Transform Global Food Systems
This latest issue of Canadian Food Studies is full to bursting with seasonal – as in timely – fare.
Philip Loring's Editorial makes a strong case for radically reimagined food systems. In their Commentary, the CAFS board of directors collectively reflect on the past year and walk us through three areas of emphasis for the years ahead: racial justice and decolonization; (anti)austerity; and knowledge production and accessibility. The line of inquiry that connects the four research articles is that of the Canadian classroom. The authors explore such matters as food pedagogy, food security, school food programs and bento. Also on offer are Paul Manning's Perspective on what can happen when fences are made to stand between white-tailed deer and community gardens, while Pineau et al. explore experiences of food insecurity, shame, stigma, and social exclusion among women in high-income countries. 145 pages of reading material, including two book reviews on the subjects of pork and factory farms and food justice and gentrification. We conclude the issue with a submission format that is new to the journal: an interview with a key thinker, actor, and/or practitioner in the field of food. For this inaugural interview we find ourselves in the best company to be had, with Wayne Roberts (1944–2021): food systems thinker, public intellectual, and "actionist." (photo: Alexia Moyer)
View All Issues