Federalism and fragmentation: Addressing the possibilities of a food policy for Canada
Keywords:
federalism, food law and policy, divisions of power, fragmentation, democratic experimentalism, national food policy
Abstract
Canadian federalism poses unique challenges for the development of a national food policy. Under the Constitution Act, 1867, the federal government and the provinces are granted powers to govern exclusively in certain areas and to share jurisdiction in others. Where one level of government has exclusive jurisdiction, the other level of government is not permitted to interfere. However, good food system governance requires addressing policy coherence and coordination horizontally, across sectors such as agriculture, trade, health, finance, environment, immigration, fisheries, social protection, and vertically between the federal government, the provinces, and international and transnational actors. The development of a national food policy for Canada offers an opportunity to harmonize law and policymaking, and clarify the key roles that all levels of government play in the development and governance of food systems. This will require identifying sites of conflict and overlap, but also spaces for collaboration, coordination, and innovation. A national food policy will necessarily have to work within the constraints of Canadian constitutional law, but federalism and the division of powers can be harnessed to create a more just, equitable, democratic and sustainable food system.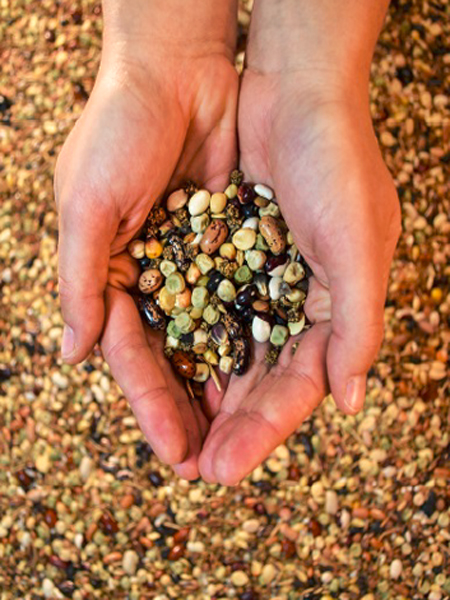 Downloads
How to Cite
Berger Richardson, S., & Lambek, N. (2018). Federalism and fragmentation: Addressing the possibilities of a food policy for Canada. Canadian Food Studies La Revue Canadienne Des études Sur l'alimentation, 5(3), 28–48. https://doi.org/10.15353/cfs-rcea.v5i3.281
License
Authors who publish with this journal agree to the following terms: Authors retain copyright and grant the journal right of first publication with the work simultaneously licensed under a Creative Commons License that allows others to share the work with an acknowledgement of the work's authorship and initial publication in this journal. Work published in CFS/RCÉA prior to and including Vol. 8, No. 3 (2021) is licensed under the Creative Commons CC BY license. Work published in Vol. 8, No. 4 (2021) and after is licensed under the Creative Commons CC BY-SA license. Authors are able to enter into separate, additional contractual arrangements for the non-exclusive distribution of the journal's published version of the work (e.g., post it to an institutional repository or publish it in a book), with an acknowledgement of its initial publication in this journal. Authors are permitted and encouraged to post their work online (e.g., in institutional repositories or on their website) prior to and during the submission process, as it can lead to productive exchanges, as well as earlier and greater citation of published work. (See more on Open Access.)