Forever young? The crisis of generational renewal on Canada's farms
Keywords:
Agriculture in Canada, farm policy, young farmers
Abstract
There are fewer and fewer young people actively farming in Canada.  Farmers under the age of 35 are leaving farming at twice the rate of the general farm population. As a result, Canada faces a crisis of generational renewal on its farms. This article explores the factors that mitigate against young people taking up farming. Using an analytical framework in part derived from the work of Henry Bernstein and applied to Statistics Canada data, the article demonstrates that there is an ongoing income crisis, a growing problem of farmland accessibility and costs associated with farm machinery, unrestrained increases in the power and profit-share of agribusiness transnationals, and a retreat of governments from public-interest regulation. In doing so, the article provides an evidence-based analysis of the structural factors and forces driving Canada's crisis of generational renewal on its farms.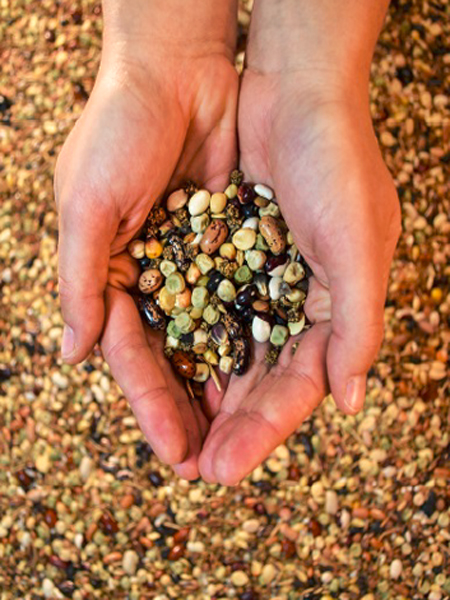 Downloads
How to Cite
Qualman, D., Akram-Lodhi, A. H., Desmarais, A. A., & Srinivasan, S. (2018). Forever young? The crisis of generational renewal on Canada's farms. Canadian Food Studies La Revue Canadienne Des études Sur l'alimentation, 5(3), 100–127. https://doi.org/10.15353/cfs-rcea.v5i3.284
License
Authors who publish with this journal agree to the following terms: Authors retain copyright and grant the journal right of first publication with the work simultaneously licensed under a Creative Commons License that allows others to share the work with an acknowledgement of the work's authorship and initial publication in this journal. Work published in CFS/RCÉA prior to and including Vol. 8, No. 3 (2021) is licensed under the Creative Commons CC BY license. Work published in Vol. 8, No. 4 (2021) and after is licensed under the Creative Commons CC BY-SA license. Authors are able to enter into separate, additional contractual arrangements for the non-exclusive distribution of the journal's published version of the work (e.g., post it to an institutional repository or publish it in a book), with an acknowledgement of its initial publication in this journal. Authors are permitted and encouraged to post their work online (e.g., in institutional repositories or on their website) prior to and during the submission process, as it can lead to productive exchanges, as well as earlier and greater citation of published work. (See more on Open Access.)