Introspecting food movements in Canada: Unpacking tensions towards justice and sustainability
Keywords:
food movement, food systems, food sovereignty, social justice, social movement
Abstract
Over the past decades there has been a notable growth in community-based food systems projects and successes. Despite these advancements, food insecurity, precarious food work, ecological degradation, and corporate conglomeration in the food sector all continue to increase, compounded by the ongoing impacts of white supremacy, patriarchy, settler colonialism. Recognizing these growing inequities, critical scholars have noted that too many food systems initiatives are overly concerned with influencing individual behaviours and a focus on narrow objectives. Furthermore, many approaches tend to overlook ways that food systems are embedded within political and economic structures that constrain their goals of social and environmental justice. These multiple challenges suggest that food movements are at a crossroads. This paper reflects on this pivotal moment through an analysis of key food movement actor's perspectives on the progress and promises as well as emerging tensions for food movements in Canada. Through a series of interviews with individuals most prominent in food movement spaces, we explore key perspectives on the state of food movements and possibilities for future directions. Our findings paint a complex and nuanced portrait of what food movements have accomplished, tease out internal tensions, and identify questions facing their future prospects. The perspectives presented through our findings offer a path to transcend the critiques that position short-term strategic gains in opposition to longer-term systemic change. We suggest that food movements can overcome these challenges by embracing a more radical and expansive vision of social and environmental justice that is deeply embedded within food systems while also looking beyond them.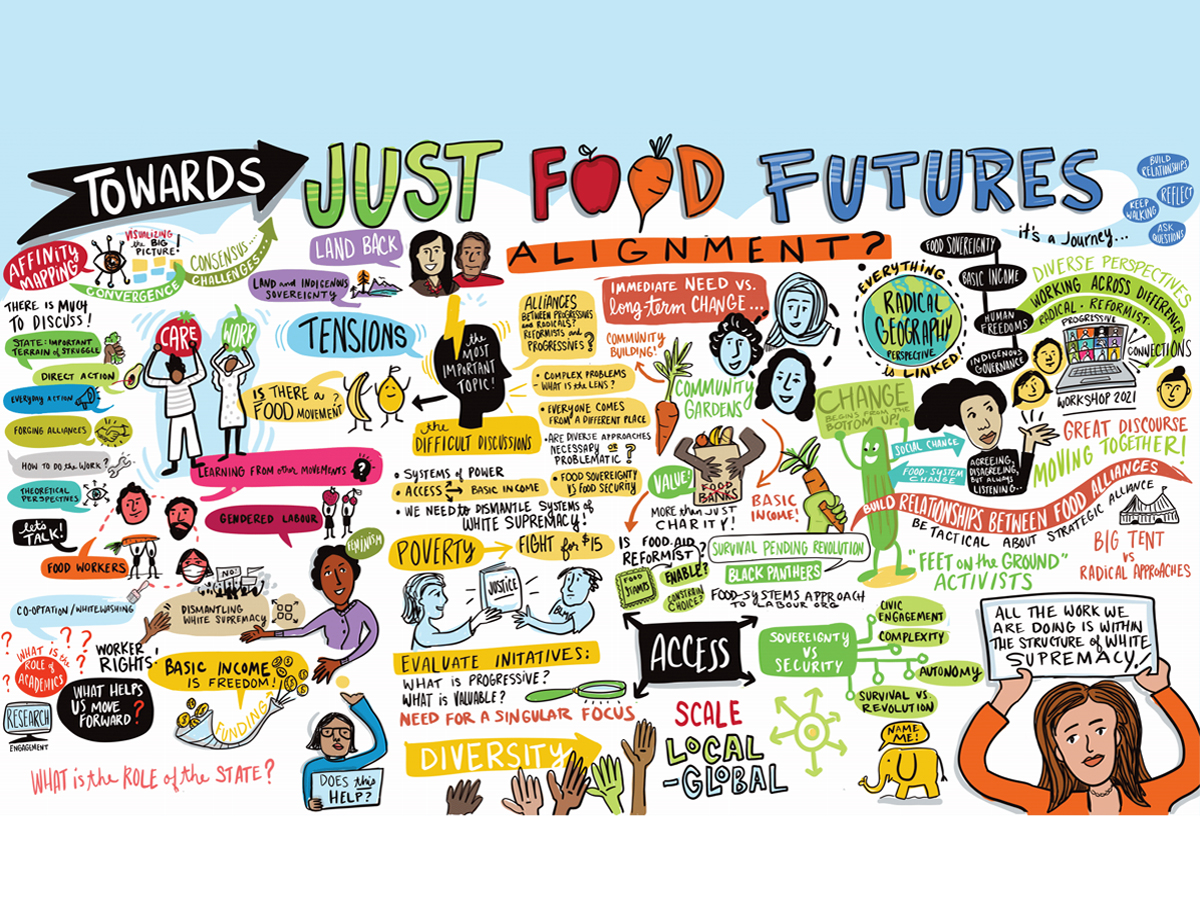 Downloads
How to Cite
Wilson, A. ., & Levkoe, C. Z. (2022). Introspecting food movements in Canada: Unpacking tensions towards justice and sustainability. Canadian Food Studies La Revue Canadienne Des études Sur l'alimentation, 9(2), 101–124. https://doi.org/10.15353/cfs-rcea.v9i2.524
License
Copyright (c) 2022 Amanda Wilson, Charles Z Levkoe
This work is licensed under a Creative Commons Attribution-ShareAlike 4.0 International License.
Authors who publish with this journal agree to the following terms: Authors retain copyright and grant the journal right of first publication with the work simultaneously licensed under a Creative Commons License that allows others to share the work with an acknowledgement of the work's authorship and initial publication in this journal. Work published in CFS/RCÉA prior to and including Vol. 8, No. 3 (2021) is licensed under the Creative Commons CC BY license. Work published in Vol. 8, No. 4 (2021) and after is licensed under the Creative Commons CC BY-SA license. Authors are able to enter into separate, additional contractual arrangements for the non-exclusive distribution of the journal's published version of the work (e.g., post it to an institutional repository or publish it in a book), with an acknowledgement of its initial publication in this journal. Authors are permitted and encouraged to post their work online (e.g., in institutional repositories or on their website) prior to and during the submission process, as it can lead to productive exchanges, as well as earlier and greater citation of published work. (See more on Open Access.)