Striving toward a peasant identity
The influence of the global peasant movement on three women farmers in Canada
Keywords:
women farmers, food movement solidarity, post-structural feminism, La Via Campesina, Canada
Abstract
As diverse actors work through disparate food movements seeking to tackle the causes and effects of the global food crisis, Holt-Giménez and Shattuck (2011) call for strategic alliances between progressive and radical trends in the food movement to transform our current food system. This paper focuses on the process of alliance formation by exploring the subjectivities of three of the authors who identify as women farmers and have had opportunities to learn from and engage with peasant movements through their participation in courses, encounters and organizing spaces of La Via Campesina (LVC). These farmers' goal of striving toward a peasant identity reveals the influence of peasant-to-peasant processes (PtPP) on their conceptions of possible futures, and simultaneously exposes tensions and struggles in agroecology transition within the Canadian context, where capitalist industrial agriculture is the norm. Using the lens of post-structural feminism, we explore the potential for radical peasant movements to influence and inspire the restructuring of our ways of relating with the earth and each other in the global North. Based on this analysis we deepen our understanding of how PtPP can foster South-North alliances which have the potential to engender food system transformation.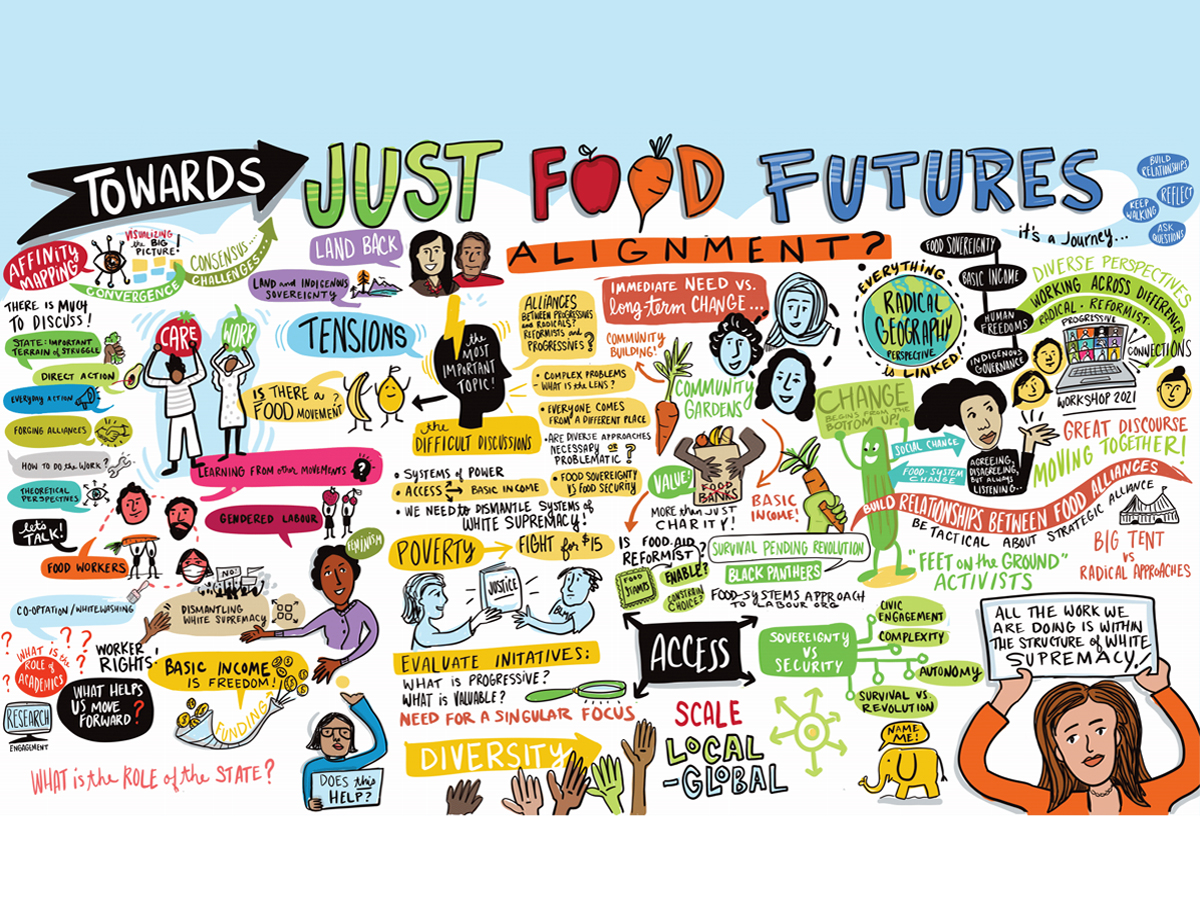 Downloads
How to Cite
Kerr, R. L., Richan, E. ., Sproule, C., & Fenton, A. (2022). Striving toward a peasant identity: The influence of the global peasant movement on three women farmers in Canada. Canadian Food Studies La Revue Canadienne Des études Sur l'alimentation, 9(2), 205–225. https://doi.org/10.15353/cfs-rcea.v9i2.535
License
Copyright (c) 2022 Roseann Lydia Kerr, Erin Richan, Coral Sproule, Ayla Fenton
This work is licensed under a Creative Commons Attribution-ShareAlike 4.0 International License.
Authors who publish with this journal agree to the following terms: Authors retain copyright and grant the journal right of first publication with the work simultaneously licensed under a Creative Commons License that allows others to share the work with an acknowledgement of the work's authorship and initial publication in this journal. Work published in CFS/RCÉA prior to and including Vol. 8, No. 3 (2021) is licensed under the Creative Commons CC BY license. Work published in Vol. 8, No. 4 (2021) and after is licensed under the Creative Commons CC BY-SA license. Authors are able to enter into separate, additional contractual arrangements for the non-exclusive distribution of the journal's published version of the work (e.g., post it to an institutional repository or publish it in a book), with an acknowledgement of its initial publication in this journal. Authors are permitted and encouraged to post their work online (e.g., in institutional repositories or on their website) prior to and during the submission process, as it can lead to productive exchanges, as well as earlier and greater citation of published work. (See more on Open Access.)