Food activism and negotiating the gendered dynamics of public cultures of care
Keywords:
activism, care, gender, intersectional feminism, feminist food studies, Progressive and Radical food movements
Abstract
A growing and significant research literature utilizes feminist frameworks to study relationships with food from a variety of vantage points. In this article, we are especially interested in feminist food sovereignty, feminist political ecology, and feminist theories of care, both because caring labor has been historically undervalued in food systems and because neoliberal modes of commodification and marketization have interpellated activists, scholar-activists, and activist-scholars into new ways of self-care and caring for others. To begin, we provide a brief overview of the places where we work, including the city of Pomona, the Pomona Valley Certified Farmers Market, and the Pomona Community Farmer Alliance (PCFA), a community organization and local activist collective. We then draw on nearly three years of participatory ethnographic work in this community to explore and theorize care work in local food systems activism. Our conceptual framework, framed by feminist food studies and theories of care, illuminates how PCFA members conceive of their own caring work in practice, as well as how they negotiate the complexities of caring for others and self, while being left by the state to do this work. We also explore how activists' care practices sometimes lay bare structural inequalities and the failure of the state, while also reinforcing and challenging neoliberal ideologies embedded in volunteerism. To conclude, we discuss the gendered implications of our work for food systems research, specifically considering the complementarity of Progressive and Radical approaches to food systems transformation.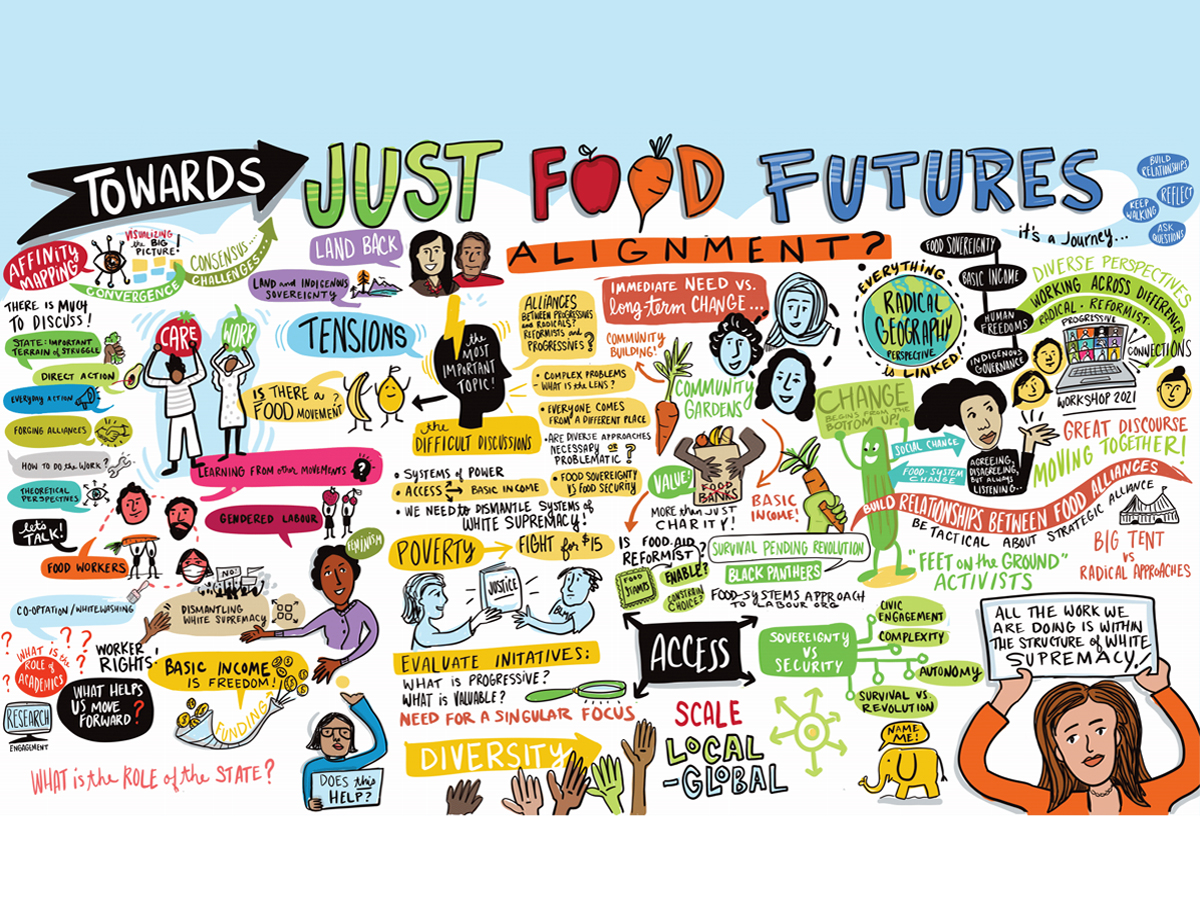 Downloads
How to Cite
Lloro, T., & González, F. (2022). Food activism and negotiating the gendered dynamics of public cultures of care. Canadian Food Studies La Revue Canadienne Des études Sur l'alimentation, 9(2), 180–204. https://doi.org/10.15353/cfs-rcea.v9i2.537
License
Copyright (c) 2022 Teresa Lloro, Frecia González
This work is licensed under a Creative Commons Attribution-ShareAlike 4.0 International License.
Authors who publish with this journal agree to the following terms: Authors retain copyright and grant the journal right of first publication with the work simultaneously licensed under a Creative Commons License that allows others to share the work with an acknowledgement of the work's authorship and initial publication in this journal. Work published in CFS/RCÉA prior to and including Vol. 8, No. 3 (2021) is licensed under the Creative Commons CC BY license. Work published in Vol. 8, No. 4 (2021) and after is licensed under the Creative Commons CC BY-SA license. Authors are able to enter into separate, additional contractual arrangements for the non-exclusive distribution of the journal's published version of the work (e.g., post it to an institutional repository or publish it in a book), with an acknowledgement of its initial publication in this journal. Authors are permitted and encouraged to post their work online (e.g., in institutional repositories or on their website) prior to and during the submission process, as it can lead to productive exchanges, as well as earlier and greater citation of published work. (See more on Open Access.)