The community food centre: Using relational spaces to transform deep stories and shift public will
Keywords:
Food justice, food security, poverty reduction, community development, grassroots organizing, community organizing, decolonizing food systems, indigenous food systems, advocacy, public will
Abstract
COVID-19 has revealed deep inequities in our food system. As goodwill and charity from this crisis disappears, and emergency supports begin to dwindle, we can anticipate increased food insecurity amongst Canadians. Rising food prices and unemployment will drive a lack of access to fresh nutritious foods for already stressed and vulnerable individuals.
As a community organizer who has advocated for poverty reduction and food justice over my lifetime, I understand the short-lived nature of change that occurs without public will and engagement - policy wins end up being removed in the next election cycle. My experience with party-dependent advocacy projects has led me to ask the question: how do we build the kind of public will that demands access to healthy and nutritious food as not an individual responsibility but a public duty, much like universal healthcare?
 In writing this paper I intend to draw upon my experiences in organizing to explore the deeper cultural and internal shifts that may need to occur to inspire public will and create change that lasts beyond a single election cycle, and the opportunity that COVID-19 presents as Canadians grapple with questions about food security and poverty in an unprecedented time. I will connect with three community members I advocated with in my time doing placebased community organizing, all with different experiences of food insecurity, and use a storytelling approach to imagine a more effective way of advocating for just food futures.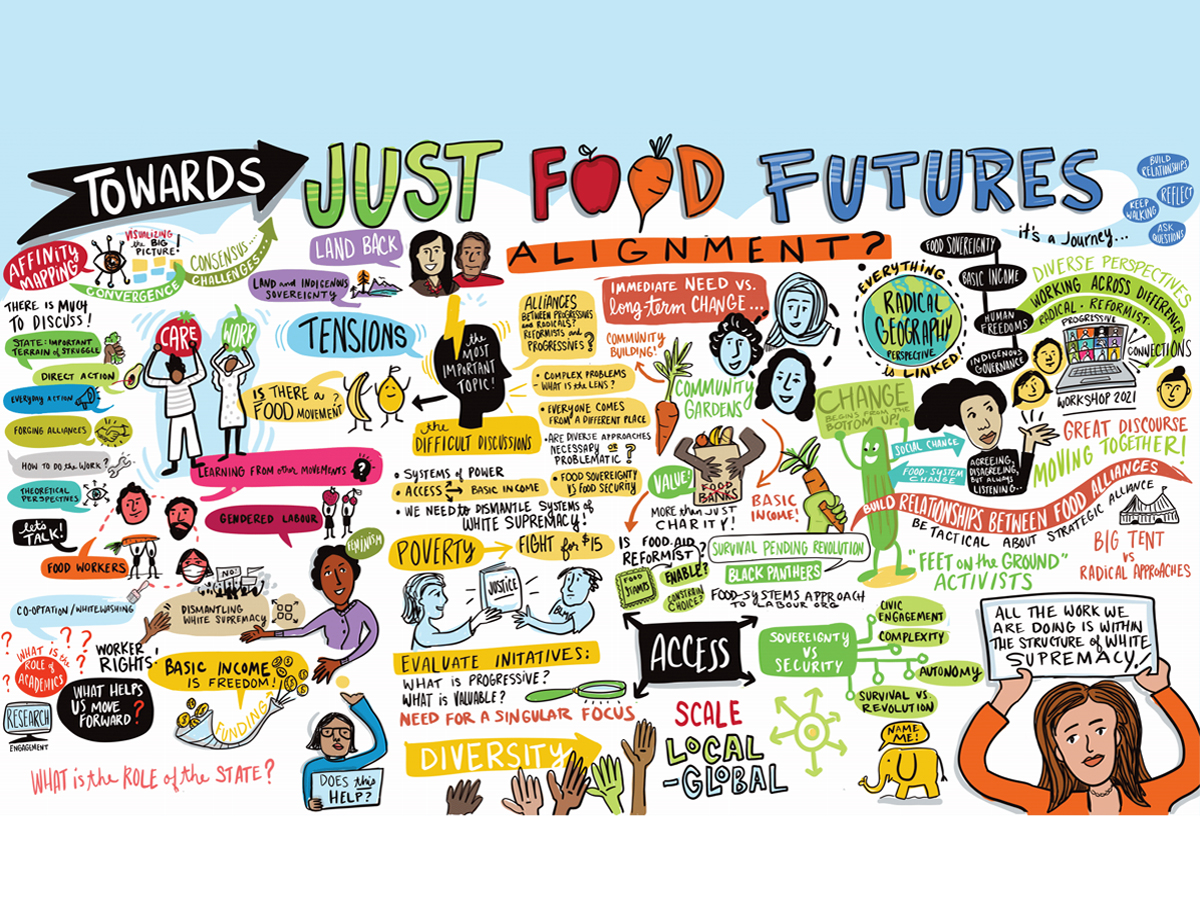 Downloads
How to Cite
Habib, S. (2022). The community food centre: Using relational spaces to transform deep stories and shift public will. Canadian Food Studies / La Revue Canadienne Des études Sur l'alimentation, 9(2), 64–74. https://doi.org/10.15353/cfs-rcea.v9i2.538
License
Copyright (c) 2022 Syma Habib
This work is licensed under a Creative Commons Attribution-ShareAlike 4.0 International License.
Authors who publish with this journal agree to the following terms: Authors retain copyright and grant the journal right of first publication with the work simultaneously licensed under a Creative Commons Attribution (CC BY-SA 4.0) License that allows others to share the work with an acknowledgement of the work's authorship and initial publication in this journal. Authors are able to enter into separate, additional contractual arrangements for the non-exclusive distribution of the journal's published version of the work (e.g., post it to an institutional repository or publish it in a book), with an acknowledgement of its initial publication in this journal. Authors are permitted and encouraged to post their work online (e.g., in institutional repositories or on their website) prior to and during the submission process, as it can lead to productive exchanges, as well as earlier and greater citation of published work. (See more on Open Access.)