Unwrapping school lunch
Examining the social dynamics and caring relationships that play out during school lunch
Keywords:
school lunch, children, care work, ethnographic research
Abstract
Students are important stakeholders in school food programs. Yet children's daily experiences and voices are often overlooked in advocacy around school food. In Canada, where the federal government recently expressed interest in creating a National School Food Program, nearly no research has documented the first-hand experiences of children during lunch.  This ethnographic study draws on data collected during 36 lunchtimes in three Canadian schools during a transitional period in a school district's lunch program. The findings unwrap the powerful role of students' perceptions of and relationships to food in shaping their social interactions, and their sense of care, connection, and identity. Classroom observations coupled with photos of school lunches demonstrate the wide diversity of foods eaten at school and the nuanced, complex, and sometimes divergent meanings children give to food, school lunch and the people involved in preparing, serving, supervising, and sharing lunchtime experiences.  Students demonstrated in-depth knowledge of the food choices and attitudes of their peers and actively marked out their identities vis-à-vis food. Students frequently talked about food as a site of care and support, and both the social relationships and care work that played out were a major part of school lunch experiences.  Understanding the intricacies of children's school lunch experiences, including the relationships, meanings, and values that shape school lunch, will be critical for creating robust school food programs and policies in Canada that better serve the needs of children and reduce rather than reproduce existing health and social inequalities.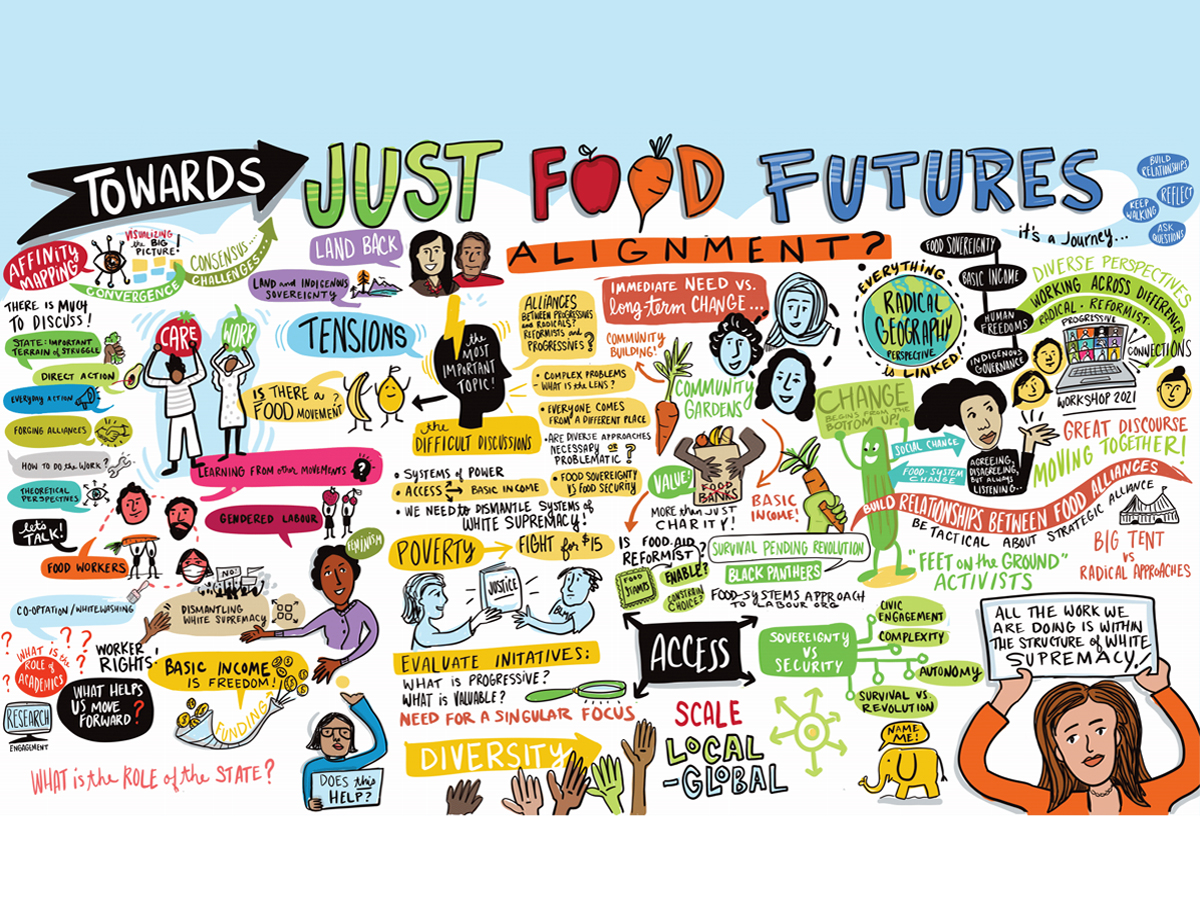 Downloads
How to Cite
Black, J. L., Mazac, R., Heckelman , A., & Elliott, S. (2022). Unwrapping school lunch: Examining the social dynamics and caring relationships that play out during school lunch . Canadian Food Studies / La Revue Canadienne Des études Sur l'alimentation, 9(2), 276–298. https://doi.org/10.15353/cfs-rcea.v9i2.544
License
Copyright (c) 2022 Jennifer L Black, Rachel Mazac, Amber Heckelman , Sinikka Elliott
This work is licensed under a Creative Commons Attribution-ShareAlike 4.0 International License.
Authors who publish with this journal agree to the following terms: Authors retain copyright and grant the journal right of first publication with the work simultaneously licensed under a Creative Commons Attribution (CC BY-SA 4.0) License that allows others to share the work with an acknowledgement of the work's authorship and initial publication in this journal. Authors are able to enter into separate, additional contractual arrangements for the non-exclusive distribution of the journal's published version of the work (e.g., post it to an institutional repository or publish it in a book), with an acknowledgement of its initial publication in this journal. Authors are permitted and encouraged to post their work online (e.g., in institutional repositories or on their website) prior to and during the submission process, as it can lead to productive exchanges, as well as earlier and greater citation of published work. (See more on Open Access.)