Vol. 8 No. 4 (2021): Food pedagogies in Canada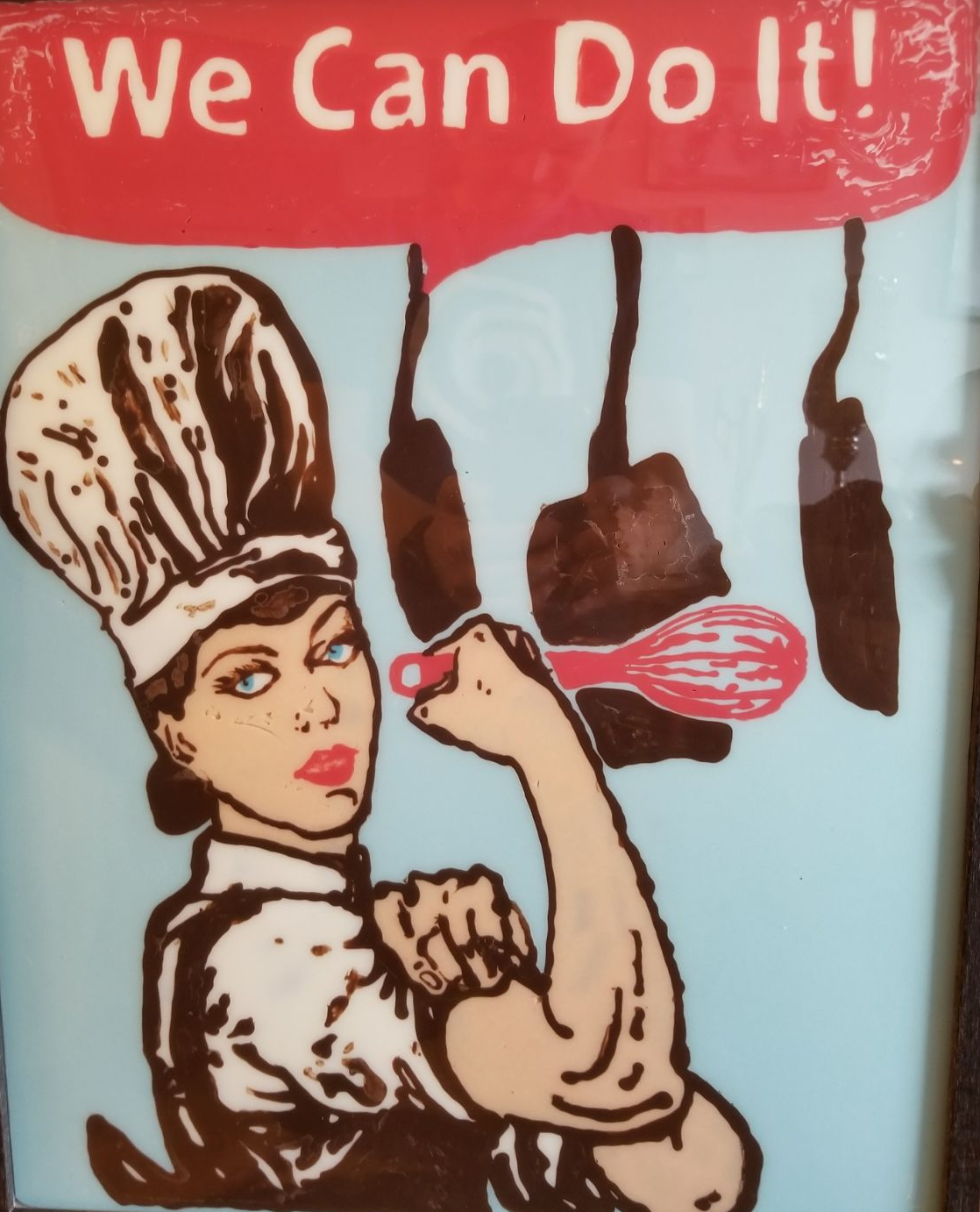 The cover photo of this issue is, as it should be, entirely edible. Luciana Godoy explains how this delicious poster came to be served up as a dish of food pedagogies.
"My name is Luciana Godoy and I am currently a Cultural Studies PhD student at Trent University, Ontario. I am also a professional chef and Culinary Professor at George Brown College, Toronto.
This project was done, however, during my MA in Adult Education and Community Development with a collaborative specialization in Environmental Studies at University of Toronto, department of Leadership, Higher and Adult Education – OISE.
OISE presented me with numerous opportunities for growth and learning. That is when I had the chance to take "The Pedagogy of Food" with Dr. Jennifer Sumner. In this class we explored a myriad of global and local political, economic, environmental and social issues through the lens of food. The final assignment for the class was to write a research paper, where the students could choose their food-related topic. As part of the class grading structure, Dr. Sumner incorporated a poster presentation, so students could share with classmates their research, as opposed to only sharing it with Dr. Sumner; this way everybody had a chance to learn with and from each other.
As a professional chef, choosing my research topic was easy. It is my opinion that cooks and chefs are left out of many conversations, especially the kind that take place in academia. At the same time, as the pandemic has made clear, we are essential workers. Furthermore, we are on the frontline with clients, suppliers, staff, communities, and the environment too, to some degree. I chose to write about female chefs in the culinary industry and professional kitchens. Much of the gender-centered conversations within Food Studies tend to focus elsewhere and not on professional kitchens. It was a chance to deepen my research and my own knowledge yet genuinely share and complement my paper with some of my own experiences.
When the time came for the poster-making component, I instantly knew I wanted to do an edible poster. After all, this is what I do. I cook. Food is how I have been expressing myself for the last 18 years. From designing and creating menus with specific items, showcasing specific suppliers that support sustainability, treating  fellow cooks and workers in the industry with empathy and respect, everything in a restaurant or food service is somehow a statement and an expression of one's self, ethics, and beliefs.
Part of my research focused on how female chefs are portrayed in professional kitchens. I examinined the underrepresentation of female chefs in the gastronomic field and the industry-wide misconception that female chefs, if allowed to participate in professional kitchens at all, are meant to be pastry chefs. There is an unspoken gendered herierichy in the industry with women and desserts at its bottom. As I reflected on this dyamic, I came across a picture that served as inspiration for my art: a female chef in the guise of Rosie the Riveter. I knew instantly that my poster would be edible - a chocolate Chef Rosie the Riveter. This way, my poster would unpack the condition of the female chef in professional kitchens - expected as she is to take on the role of pastry chef - while using the iconic empowering figure as a means of encouraging female chefs to break free from these restraints and misconceptions. When my presentation was over, I opened the frame and broke the chocolate poster into pieces, this a symbolic breaking down of the many barriers I and many other female chefs have faced in professional kitchens. My classmates were literally served with food pedagogies. To wrap up the dynamic experience and interaction, I brought some to-go bags with me and asked my classmates to take some of the remaining "Chocolart" with them. I asked them to share the chocolate and its story with someone else during the day.
I truly believe that food is one of the greatest vehicles for learning. As a culinary professor, I stand for fostering safe spaces for candid conversations about a different, more equitable food industry with professional kitchens that are more kind to female cooks and chefs.